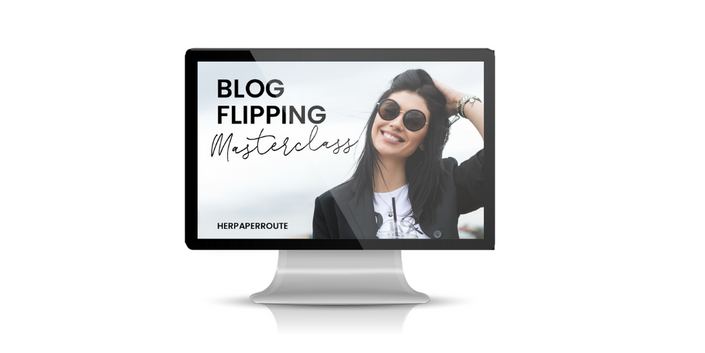 A Blog Flipping Course With HerPaperRoute
Blog Flipping Bootcamp: Create, Run, Market, Monetize And SELL Your Blog For Profit.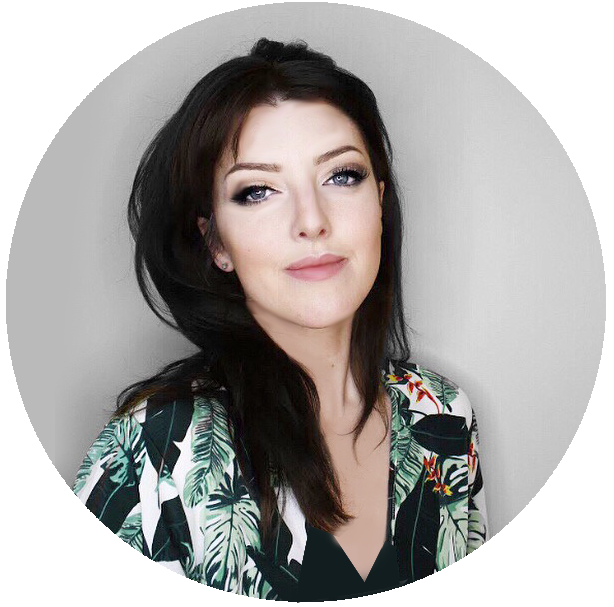 I'm Chelsea Clarke, a Blog Strategist, blogger and the founder of HerPaperRoute.com + BlogTips.com
This Blog Flipping Masterclass is your one-stop shop for creating, marketing, monetizing and selling your very own blog for profit, with me as your guide.
___________________________
What We Will Cover In The Blog Flipping Masterclass
How To Launch Your Blog As A Business Worthy Of A High Ticket Price

How To Professionally Brand Your Blog (On A Budget!)

How To Market Your Blog & Generate Traffic On Auto-Pilot

In-Depth Pinterest Marketing, Step-By-Step Over-The-Shoulder Demos Of How I Use Pinterest To Send Thousands Of Visitors Each Day To My Blog

SEO Training, WordPress, Affiliate -Marketing & More

How To Interpret Your Google Analytics So You Can Confidently Discuss It With Potential Buyers


All The Tools, Tricks & Strategies I Know That WORK And Equal MONEY In Your Pocket
Profit & Loss Tracking Like A Pro (No Math Skills Required)

How To Monetize Your Blog In Multiple Ways At Once

Personal Development, Mindset, Confidence, And YOU As Your Best Self As An Entrepreneur

How To Prep Your Blog For Sale

Contracts, Records, Legal Things
How To Create The Ultimate Flippa Listing That Can Not Be Ignored

How To Generate Leads & Eyeballs On Your Listing For Free


The Entire Selling Process, Pricing Hacks, Managing Bidders, Avoiding Scammers

After The Sale, Escrow, Closing, Getting Paid

Transferring Your Website, Tricky Tech Stuff Made Easy
...And A Whole Lot More!
what my students are saying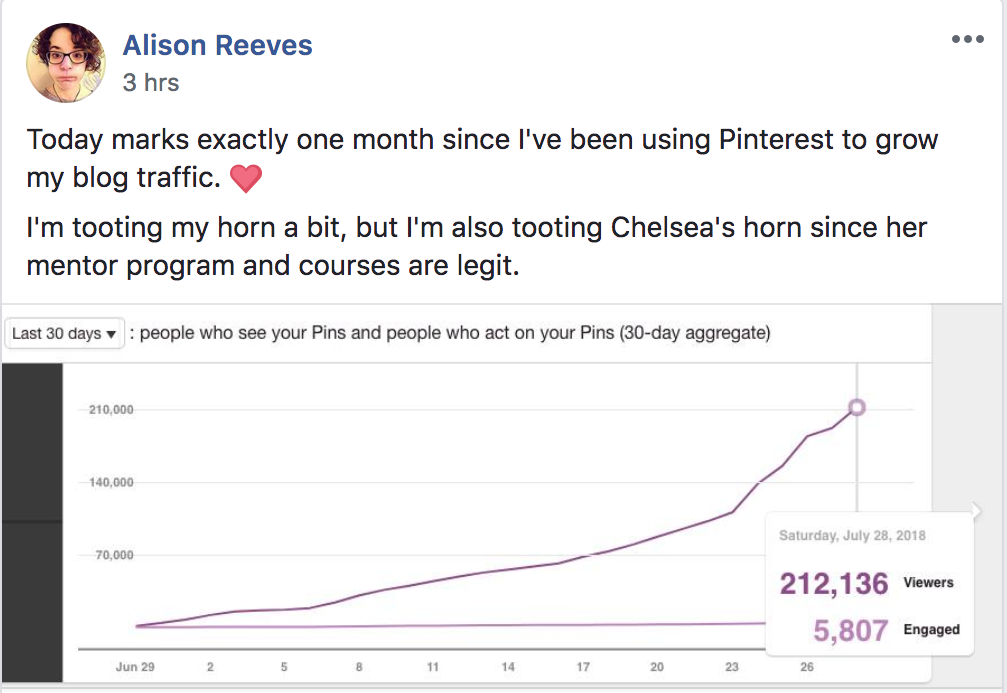 -Alison @Alisonsnotebook
♥

"I have bills and a brand new baby to take care of. My money is precious, and I know yours is too. If you're going to invest in (your blog) I cannot recommend Chelsea ENOUGH!"
- Victoria @ImperfectlyMama


Frequently Asked Questions
Is This Masterclass Right For Me?
Who is this blog flipping course for? This class is designed to suit the needs of 3 levels of bloggers. If you fit into any of these categories, you will be a good fit for this program:

New Bloggers / Beginners: You might not yet have a blog, or you may have a blog, but aren't sure if it is set up correctly to appeal to buyers later on if you decide to sell it. You need help to launch a money-making blog from the ground up, correctly, so that your blog is professional and monetized from the beginning.

Intermediate Bloggers: You have a blog, it gets some traffic, but you want to grow that traffic, and monetize it, and discover the formula to develop it into a high-ticket business, that will appeal to buyers if you decide to sell it.

Pro Bloggers: You may already be making some money with your blog, but you are ready to take it to the next level to seriously up the revenue potential and up the value of your blog as a business so it can sell for top dollar at auction.

No matter which category you fall into, you will find an incredible amount of value in this mentorship, with information and resources that you can not find anywhere else.
How Will This Course Prepare Me For Selling?
Whether you are starting from the beginner stage or pro, we cover so much crucial information that will help not only your blog as a business but YOU as an entrepreneur.

We cover the technical and creative side of your blog as a business, but also your mindset, confidence, mental money blocks and more that will aid your personal development in many areas.

By the end of this program, you will be a blog entrepreneur, armed with the know-how and confidence to market your product (your blog) for the big bucks when it comes time to sell.

You will be able to enter the auction space as a confident, knowledgeable seller with a professional blog you will be proud to represent.

You will have the knowledge to confidently discuss the business with potential buyers, and impress them with your savvy and professionalism. This will in turn, give your buyers confidence in YOU, and make them all the more excited to bid on your listing.
When Does The Class Start And Finish?
You can start the class as soon as you sign up. You can go at your own pace, and can access and complete lessons whenever it suits you.

You have lifetime access to the sessions, so you can revisit them at any time. You also have lifetime access to all future updates as well!
My Blog Isn't Making Money Yet, I'm Not Sure If I Can Afford A Mentor
When you invest in your business and pay for something that will help get you to the next step, you are telling yourself that you mean business, and you are ready to get serious, unstuck, and grow.

When you invest in your business, and pay money for it, you are much more likely to take it seriously, to step up and put in the work to see results.

I am here to match that energy and give you everything I've got, tell you everything I know, and show you everything I've done that has worked for me.
What If I Am Unhappy With The Masterclass?
Because this is a service-based masterclass, refunds are not possible. It important that when you sign on for the mentorship, you are ready to put in the work to reach your goals. I am here to help you and have put in a ton of effort and resources to make sure that you have every opportunity to succeed.

If for some reason you aren't happy, or are just 'stuck' or are having trouble understanding any of the material, I am here to help you get unstuck. Contact me! I'm your problem-solver partner in this!
Can You Guarantee That I Will Sell My Blog For $X After Taking This Course?
It would be impossible to guarantee an exact dollar amount or know when your sale will happen, as that is impossible for me to know.

What I can guarantee is that after taking this course, you will be armed and educated with a tremendous amount of information and new skills, that you can implement into your business.

Know that there is no 'get rich quick scheme' out there, everything you do in order to succeed in anything takes dedication, patience, and care.

I'm sharing with you my decade of experience and strategies, and it is on you to take this information and implement it as you create your own success story.
How Long Do I Have Access To The Sessions?
Forever! After enrolling, you have unlimited access to the sessions for as long as you like.

You can come back whenever you need a refresher on any of the material or if you just need a reminder that you rock at this money-making thing!
Pin This: