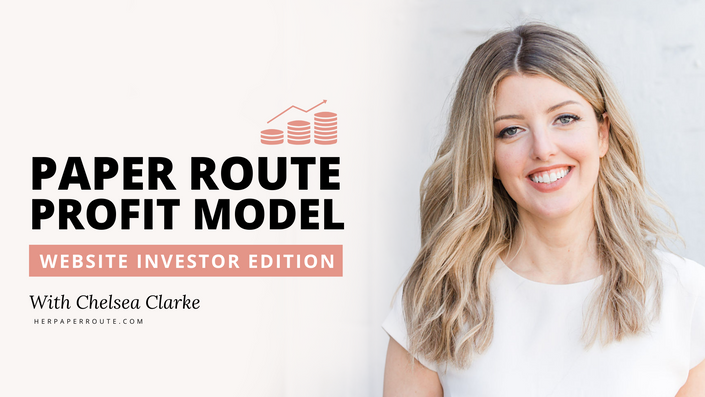 Website Investing: Monetization & Growth-Hacking
For Website Investors - With Chelsea Clarke
Enroll in Course

Are you a blogger or website investor, unsure of how to turn a profit with your website? 🤯
Getting into blogging - specifically website investing can be a fun, fulfilling and profitable experience.
But without a plan, you can risk losing money, or getting in over your head.
After buying and developing hundreds of online properties over the years, I have implemented a very simple plug-n-play routine to generate profit quickly.
Like you, I don't like spending months developing the sites after I acquire them, and I don't like waiting for my investments to make a return.
So I developed the Paper Route Profit Model™ Website Investor Edition, a five-step content monetization system that shows you how to adapt your content for profitability.
I use this model to monetize and scale websites over and over again. With this system, I get my ROI within weeks, sometimes days after acquisition.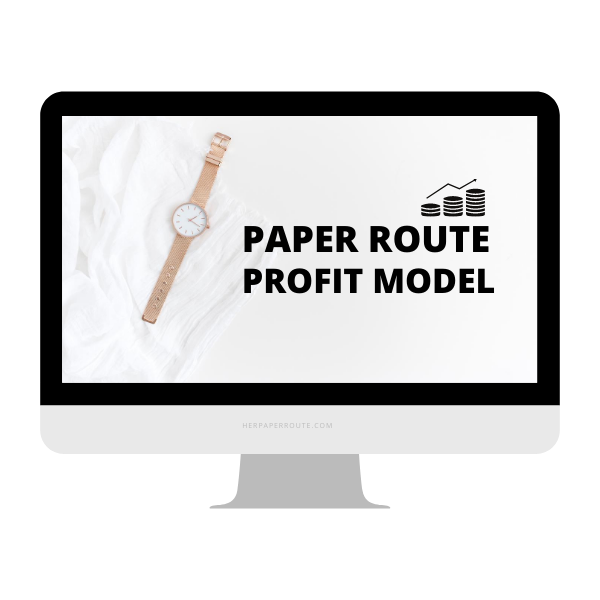 I'm going to teach you my exact formula so you can growth-hack your ROI too!
In this course, business broker Chelsea Clarke shares her website acquisition & development plan, for growth-hacking traffic, revenue and fans to the online businesses you acquire.
Saving you months of trial and error, so you can make a return on your investment as quickly as possible.
Who should take this course?
This course is for bloggers and website investors, or anyone who wants to become a one.
You want to learn how to make smart acquisitions, and then have a solid plan to get the best return on your investment.
This course is also suitable for non-investor bloggers who simply want a straight-forward profit plan for your blog.
You don't want to waste a ton of time waiting for results, and you want to see a return on every bit of effort you put in - including your time.
The Paper Route Profit Model™ Website Investor Edition gives you a step-by-step action plan for every stage in your acquisition.
From knowing what to look for when buying an online business, closing the deal, developing and improving the business, automating your income funnels, to making your profit.
Your Instructor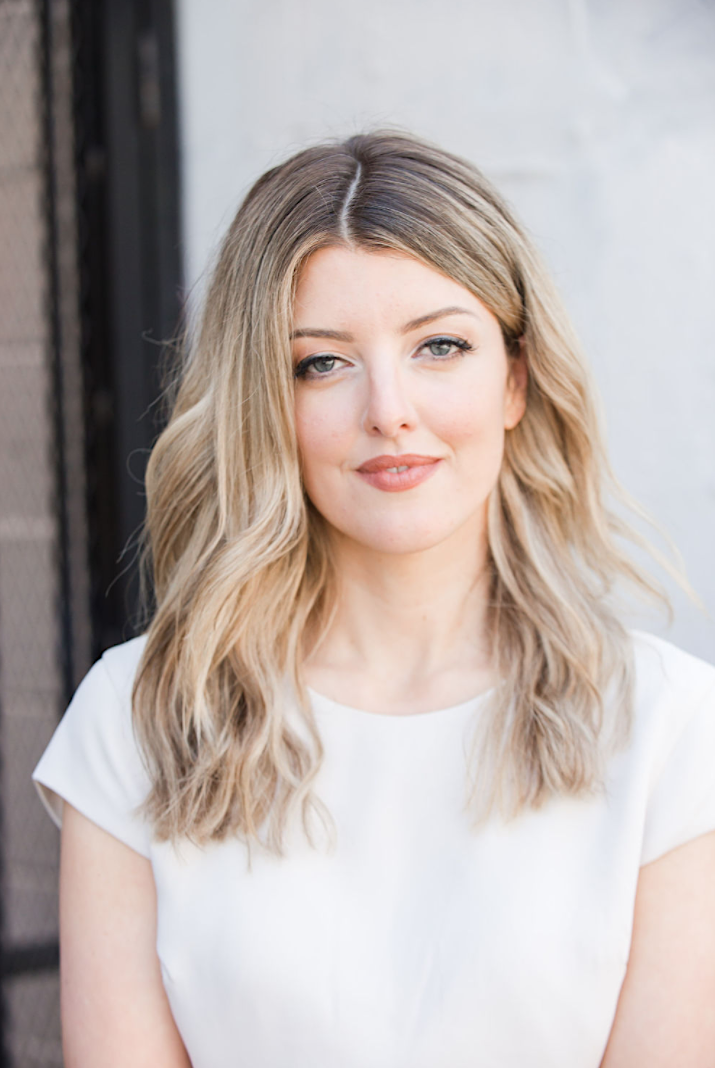 Hi, I'm Chelsea. I'm a creative business strategist and business broker. I'm the founder of entrepreneurship blog, podcast and school HerPaperRoute.com and the boutique business brokerage BlogsForSale.co.
As a content creator and investor myself, I've used creative marketing and growth-hacking strategies to build my multi-6 figure business. I've generated half a million dollars blogging in less than 4 years. I now help other content creators and investors buy, sell and develop profitable online businesses too!